GoQuantum at World of Quantum / Laser World of Photonics '22
After a while away from presencial events in Europe, GoQuantum is back for good!. We had the opportunity to be present and present our Booth at Laser World of Photonics in Munich, with the support and sponsored by our partner OpTecBB, which has been highlighting the presence of StartUps within the Network in Berlin – Brandenburg. We had the chance to show our devices and talk to several potential customers and public interested in our tech. We also could visit our partners Eura AG (QPhot Network), meet our friends from IDQ, SeQure among other potential collaborators, and discuss about the most recent advances in secure communication, but also on the quantum computing side. It is indeed an exciting time for companies and people working on Quantum!!.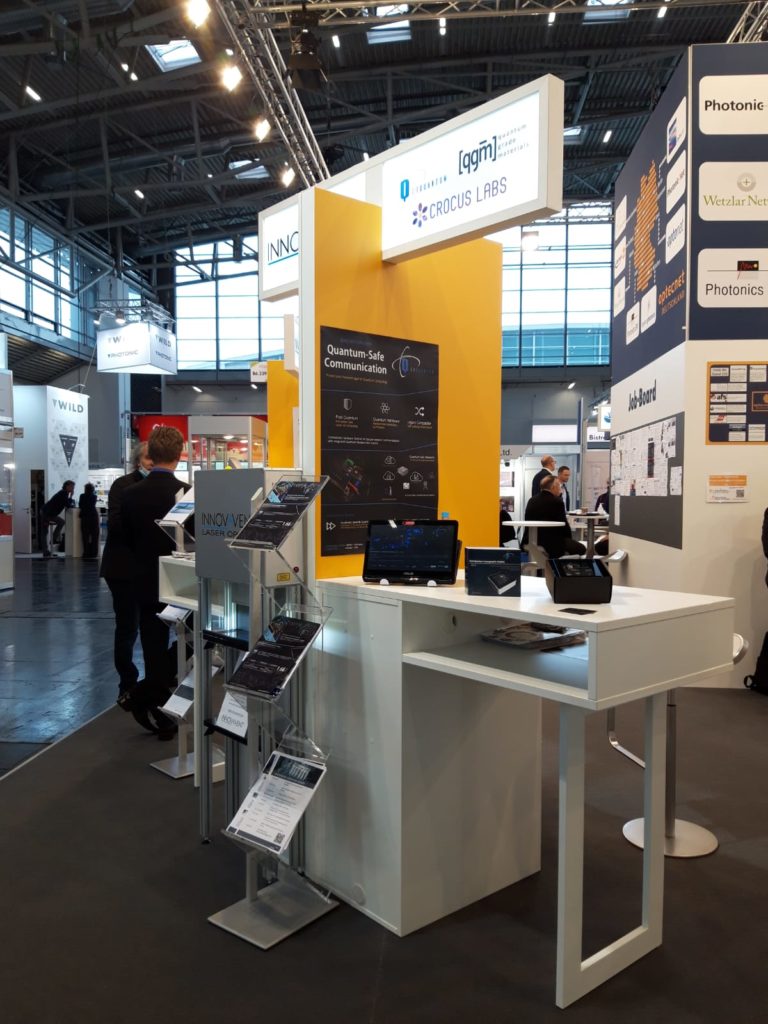 Thanks to Anastasia and Frank for their support, as well as qgm and Crocus Labs for the joint participation.